4 November 2019
Clinical Management of Snakebite Envenoming and Venom Research in Southeast Asia – Moving Forward
[Malaysian doctors attending thisworkshop will be awarded 4 MMA CPD Points]
Snakebite envenomation causes significant morbidity and mortality in many countries. It is a WHO-classified neglected tropical disease (NTD). Understanding the correlation between the clinical syndrome and the venom properties is vital for proper management of snakebite envenomation.
This workshop aims to introduce the essential knowledge of snakebite envenomation from the clinical and laboratory perspectives. Participants will have an overview of snake envenomation as a public health threat in the region and learn the common clinical syndrome of envenomation by various venomous snakes as well as how it is managed clinically.
In the second component of the workshop, participants will be introduced various research approaches used in the study of snake venoms and anti-venoms, ranging from molecular techniques such as proteomics, to biochemical as well as pharmacological experiments.
This workshop will benefit participants from various backgrounds including clinicians, medical toxicologists, scientists, toxinologists, academics and post-graduate students of related fields, e.g. biomedical and health sciences.

Workshop Program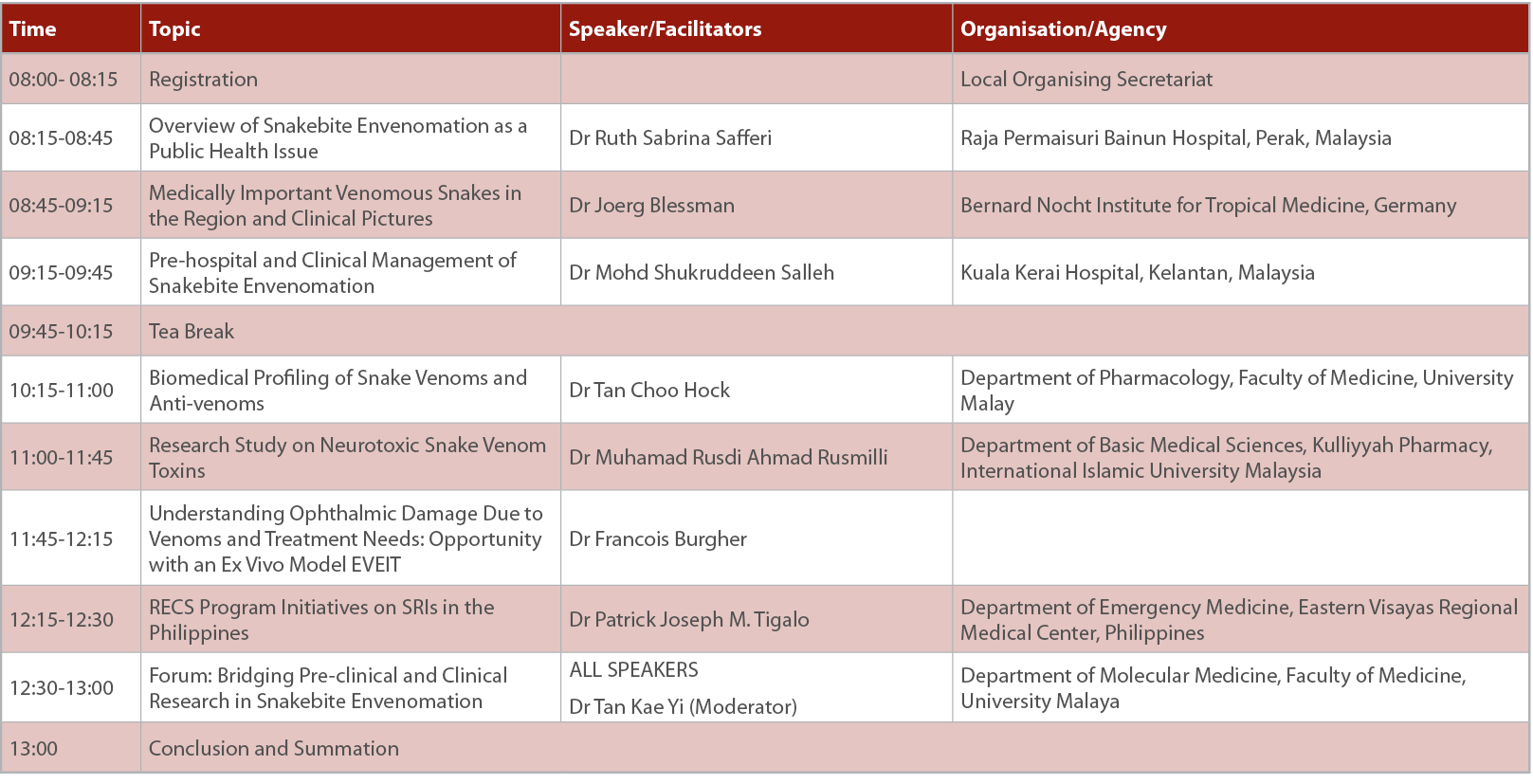 ** Live and dead snakes specimens from Malaysia's KL Exopetz Team on display during the workshop
Speakers